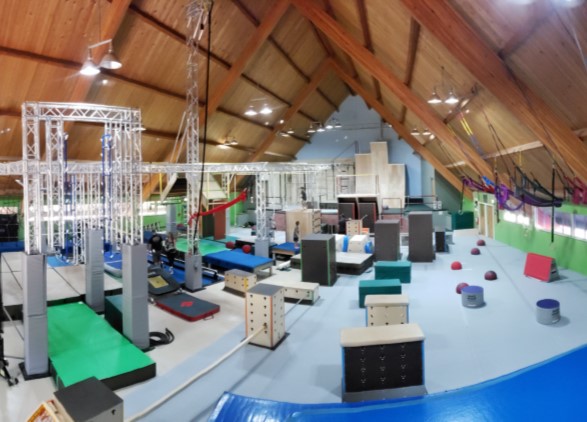 June 29-July 3
5-14 yrs old
Lead by coaches experienced in working with deaf youth, whom are passionate about deaf campers experiencing activities and life side-by-side with hearing campers. We believe all kids are budding American Ninja Warrior, with mad skills, they just need a supportive, safe environment to realize their abilities. 
In this camp they'll build and experience awesome ninja courses!  A combination of inspiration and obstacles from the hit TV show American Ninja Warriors and Eudaimonia's popular summer camp activities, like our outdoor ninja training course, #7 huge inflatable obstacle courses, bounce houses, slides, bungee races, and a massive real-life, indoor Ninja Warrior Parkour Gym!
We have #3 massive warp walls, a run-up wall like on the show's finale, and a refurbished fireman's pole from New York City!  Campers will set a ninja goal for the week, learn from failure (a part of everyone's life and journey) and embrace progress, not perfection.
Campers will learn first-hand, not only helping coach's design and layout new ninja courses every day, they'll BUILD THEIR OWN OBSTACLES TO KEEP!  Ninja Warrior theme games and activities will inspire the students as they have fun putting their new skills into action! Campers meet new friends, build confidence, and make memories to last a lifetime! (5-10 & 11-14 years old)
Only $300 in March!   Early-bird Savings end April 1, increases to $340.  REGISTER TODAY! 
Call #833-568-7474 or Register below Today!
10% member or sibling discount (full-price). One discount applicable.