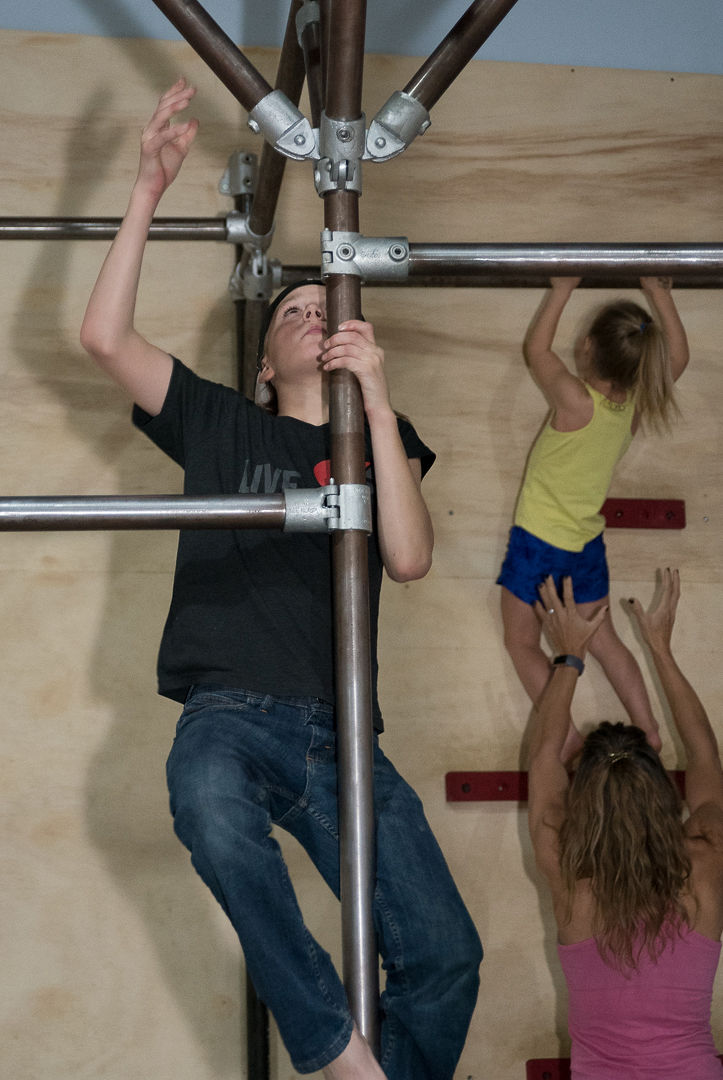 Mon/Wed 4:30-5:30pm
All Ages
This beginner / intermediate class teaches fundamental parkour skills rooted in WFPF (World Freerunning Parkour Federation) Academy training. Students train on equipment stations, floor, vaults, bars, walls, and trampoline to quickly identify primary, alternative, and more efficient paths. The concepts of overcoming obstacles can also be applied beyond the discipline, helping students achieve life goals.
*Pre-registration required.
Note: Every student should wear comfortable clothes they can move in, and either be barefoot or bring gym shoes (this means shoes that have never been worn outside, and must have low tread.) Bring a water bottle. There is a free filtered water-bottle refill station available and snacks available for purchase.
COVID Protocols: Upon enter, we ask everyone to wash their hands, utilizing non-toxic sanitizing ozone at the faucet.  We disinfect the entire facility daily.  Due to our environment of high physical activity and training at heights, we do not require face covers during classes and open gym activities.
Click on a class to register!